Toolbox Talks
'Safe sites' toolbox talks are a useful cost effective way of alerting those most at risk, the employees, sub-contractors and self-employed to site dangers and safe ways of working on site.



The 'Safe sites'

toolbox talks

presenter folder provides site managers and supervisors with a simple and easy to use system for regular

safety talks

or

toolbox talks

that gets the message across effectively.



So what are the benefits of our Safe sites
toolbox talks

?
The user can move the pages around to suit the topic, the audience and specific trades attending the talk
You can easily carry the Safe sites safety talks folder to different sites as it's small and light and there's no technology to grapple with
The safety talks are divided into six distinct groups:
- Housekeeping
- PPE & RPE
- Working at height
- Lifting operations
- Groundworks
- Noise & Vibration
A pad of blank record forms is provided to enable the site manager or supervisor to keep a record of who's been briefed at each
toolbox talk
and which subject was covered.
The price is
£60
per folder plus VAT and postage and packing from £4.60 per folder.
For any queries or for large multiple orders please contact Carole Halfacre on 07505 305243 or ring Bespoke Safety Solutions on 01604 890533
Safe Sites - toolbox talks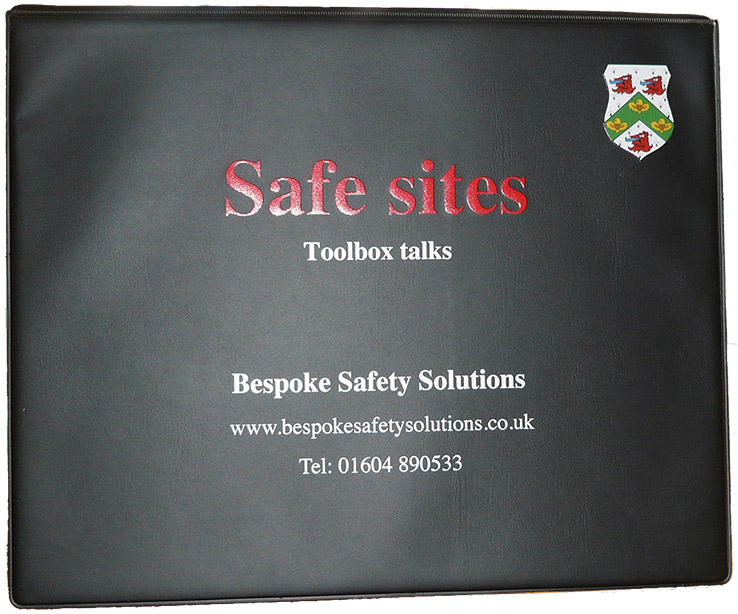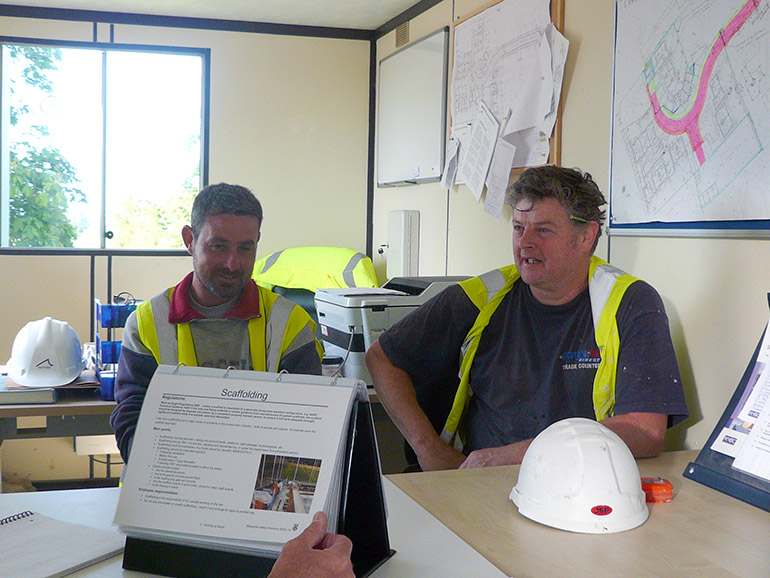 Presenter folder with a series of easy to use talks for site managers - £60 per folder plus VAT and postage & packing.
For further information please contact us on 01604 890533 or send an email through our
contact page
© Copyright Bespoke Safety Solutions 2020. All rights reserved.
Bespoke Safety Solutions (BSS) Ltd
Registered in England Company number 8622497.
VAT number 113 2952 41.
16 Mill Ln, Cogenhoe, Northampton NN7 1NA
Developed & Supported by YorkSoft Ltd